If you're a little rusty when it comes to entertaining, we're here to help! Here are 6 quick tips to get you back on your feet entertaining, 2022 style!
6 Tips on Getting your entertaining Game back on for 2022!
Take it Outside!
One trend that grew during the pandemic was outdoor entertaining! We love this one and think it will continue to thrive well into 2024. Movies, Jack Box Trivia, Big Games… watch it outside!
TVs made for outdoor use offer a high degree of weather resistance. They can withstand the wind, debris, dust, humidity, and sunshine. Outdoor TVs are sealed against intrusion from bugs, pollen, and other particles that could damage an indoor TV.
Outdoor projector screens are also a popular option offering the versatility of placement. We also found these fun inflatable screens, available on Amazon if storage space isn't an issue.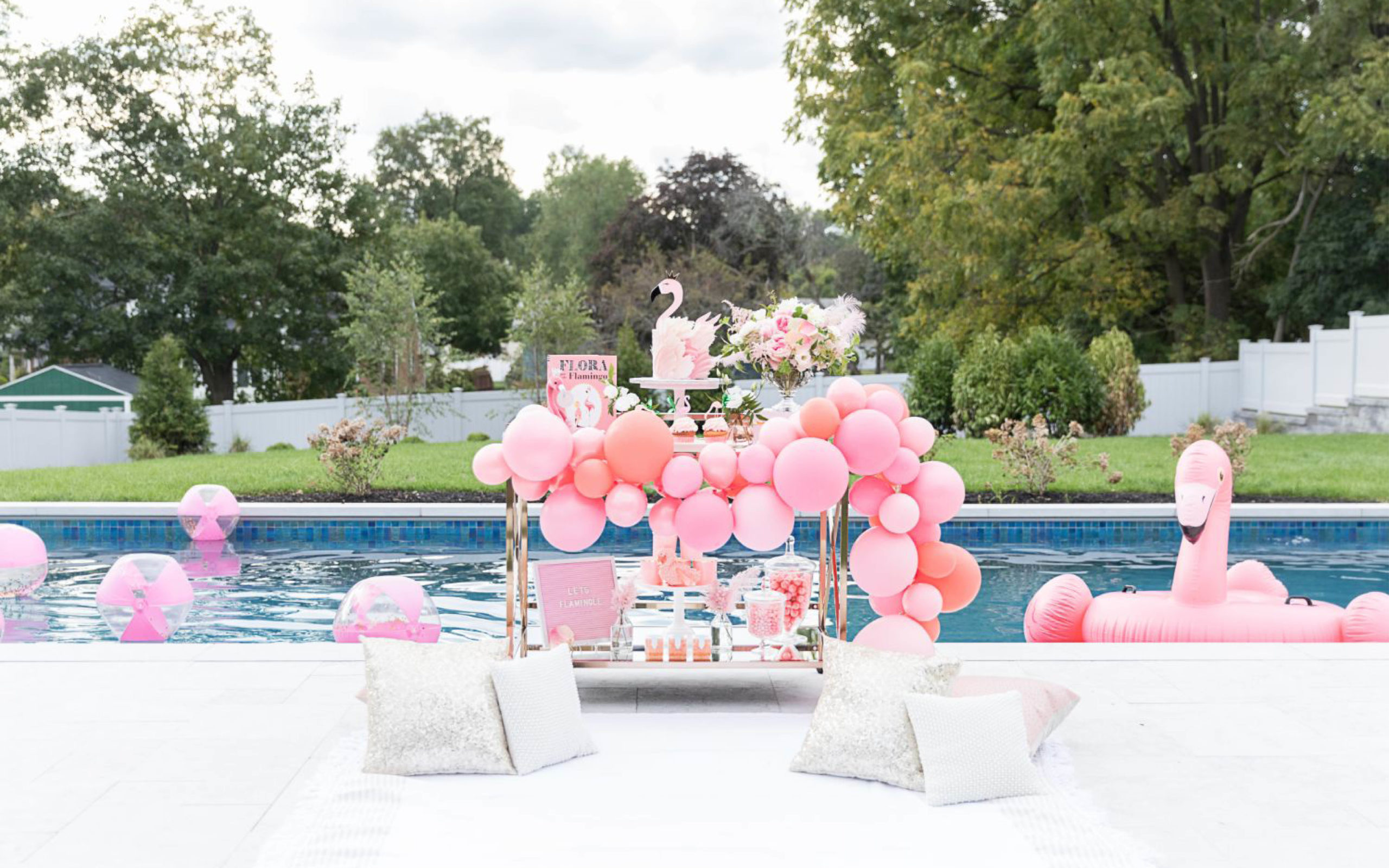 Take inventory of your supplies
Has it been a while since you've needed your punch bowl or serving trays? Take inventory of your supplies at least a week before your event to make sure you're not low on napkins, cutlery, bug spray, candles… whatever your bag of tricks consists of!
Looking to update your decorations? Balloon Garlands are a big trend for 2022 and look amazing poolside. They also make great selfie backdrops for your guests! DIY balloon garland is available at party supply stores so you can make your own without helium!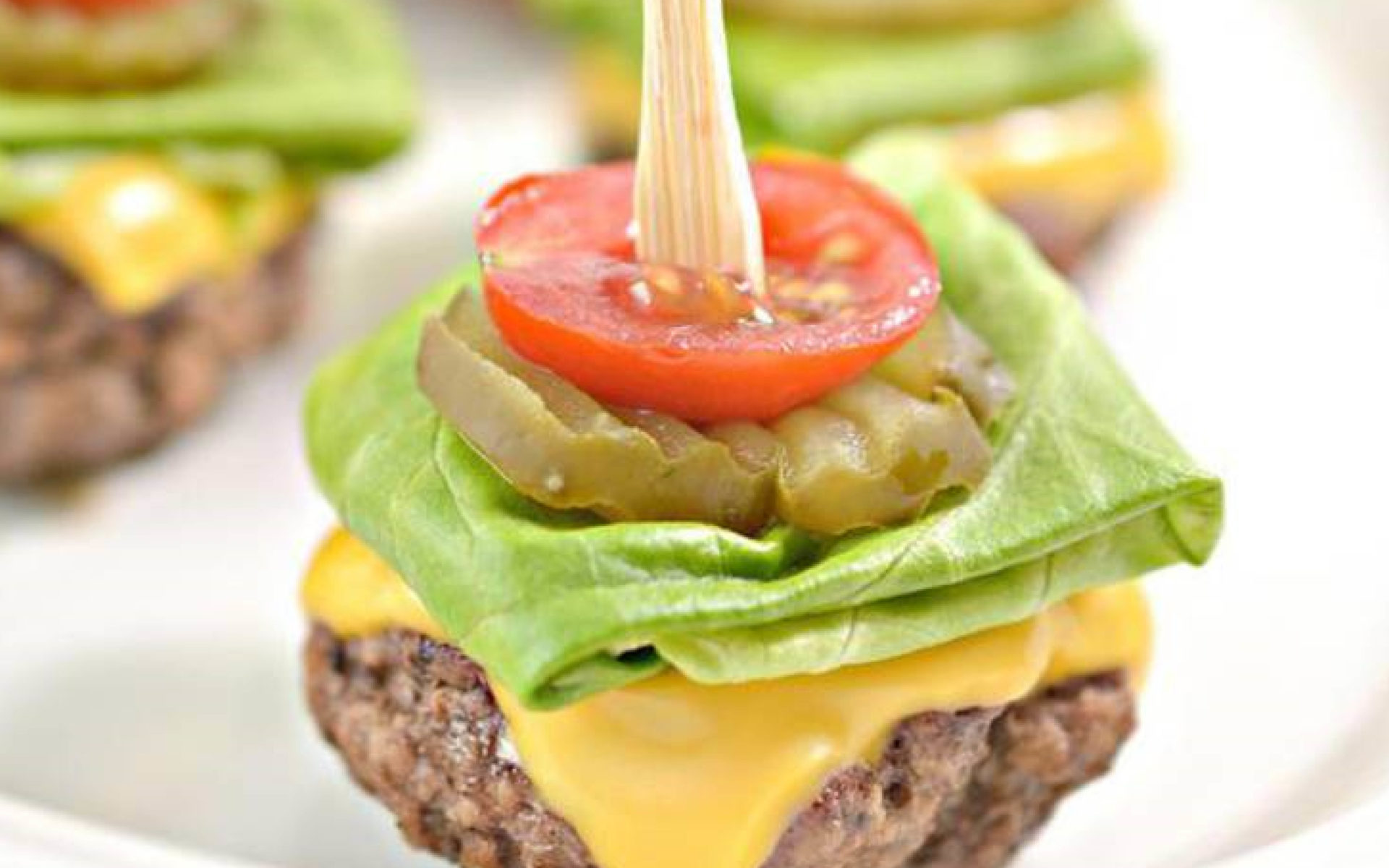 Feed The People
While we may be comfortable gathering and sharing a meal, individual food servings are still on point for larger groups. Comfort food is the trend for 2022, so combine the two for safe, delicious, nostalgic snacks! Individual Mac and Cheese cups and Keto one-bite burgers on a stick sound good to us! Check out these colourful Kabobs; everything from Shrimp Salad to Strawberry Shortcake – on a stick! Or how about a make-your-own mini pizza party on the grill?
Ramakins, skewers, cupcake liners, toothpicks, mason jars, paper take-out containers, shot glasses, and plastic martini glasses are all great options for creative individual portions. Be kind to the environment and use reusable options where possible.
Stay Hydrated
Mocktails, Pre-mixed cocktails, and Tequila are all on the 2022 drink list! Whether you have the room to set up an outdoor bar, or have a built-in kitchen with self-serve options, make sure you provide a water station where guests can freely refill throughout your event.
ICE! Always have more ice than you think you need. Have an extra bag for mixed drinks, and one for coolers, just in case. Nothing worse than warm drinks on a hot day… 
Theme Nights
Nostalgia isn't just on our palettes this summer. Missed Proms, Graduations, Milestone Birthdays all need their day in the sun! Host a Do-Over party!
Remember those amazing Murder Mystery parties from the 80's (we're dating ourselves…)? They are coming back!
Revive your childhood with the giant game craze! Giant Jenga, Connect-4, and Corn Hole have all made a comeback in a big way! Best of all, they are fun for all ages.
Get Home Safely
While mask mandates have been lifted, there are still some environments where people are more comfortable in a mask. If anyone overindulges and driving isn't an option to get home, they may not have been prepared to Uber. Have a basket of masks and mini hand sanitizers by the door for guests to ride home worry-free.
Don't Forget…
Of course, make sure you have everything on hand to keep your pool sparkling clean and ready for guests to enjoy!
Contact Us for a cleaning, service, or products to ensure the focal point is in good form!