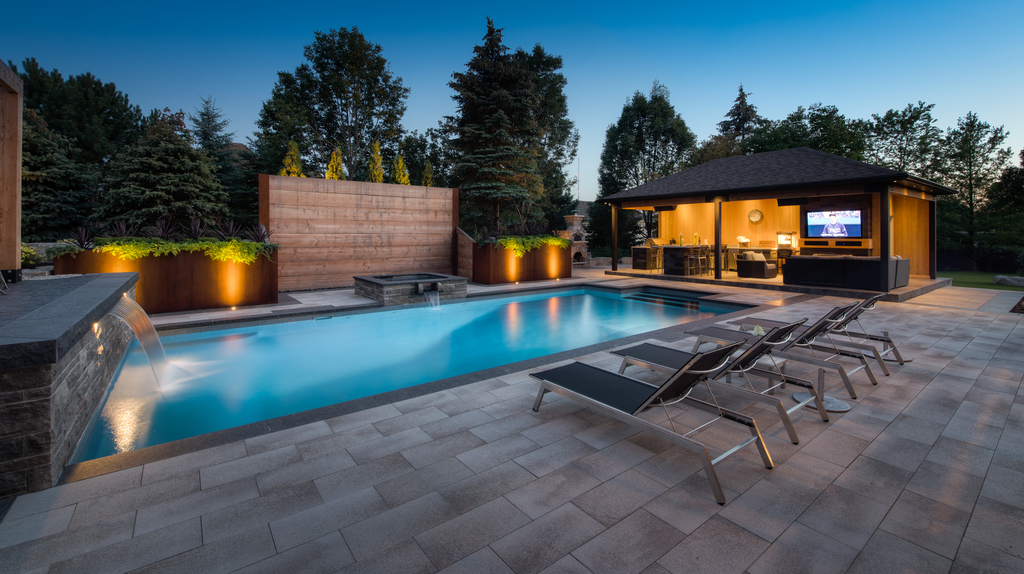 Latest News & Promotions
Keep an eye out for Pool Craft's latest news, promotions and monthly specials! You can call or email us with any questions or requests.
With a stunning Pool Craft pool as the focal point, our stonemason and landscaping experts will help complete your backyard scene. Our experts will place the features of the yard so that your space is best utilized by combining the style of your home with the outdoor space. This will set the feel and overall mood so that any time of day, Pool Craft's superb landscaping features will give your backyard the "wow" factor.
The Pool Craft team includes award-winning builders, experienced landscapers and skilled tradesmen all ready to build the features that help complete the yard. After decades in the business, we are confident that we will show you the best way to turn your backyard into your dream outdoor living space.
Let's make choosing your liner an enjoyable experience! The colour of your pool is determined by the liner you choose. Our "Water Colour Selector" will help you visualize what your pool will look like when water is added.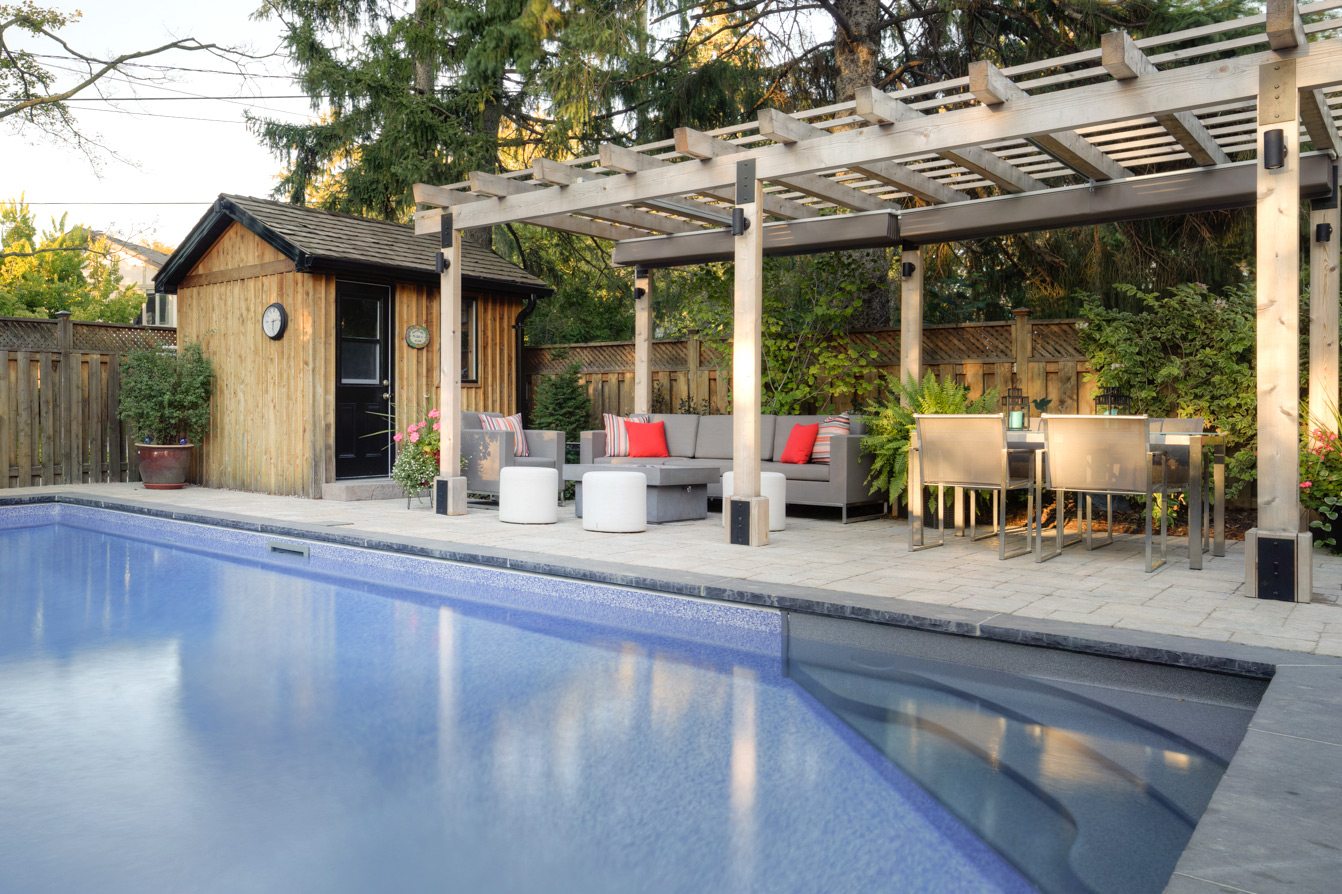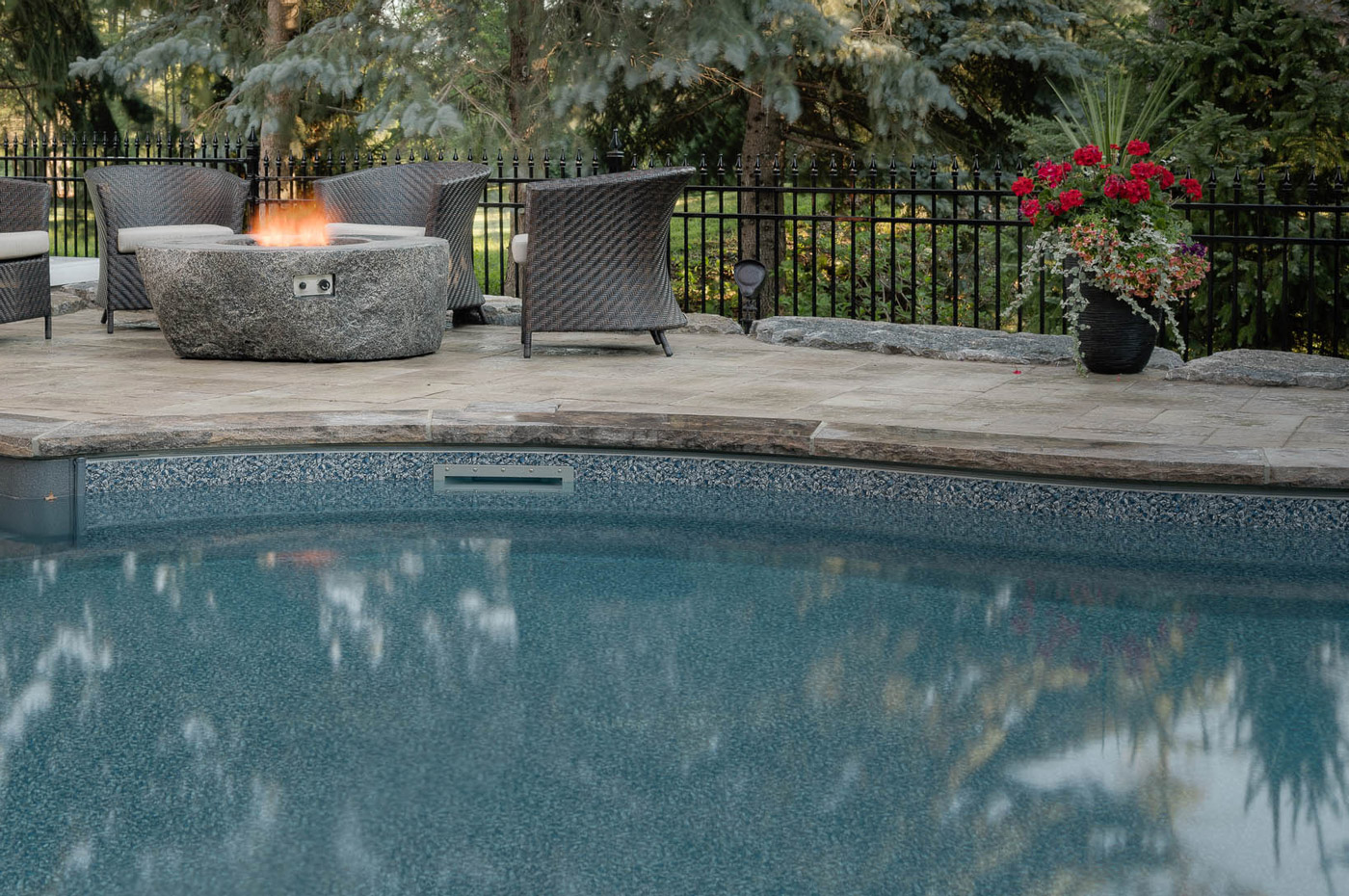 Industry Recognition Matters to Us
Pool Craft is the proud recipient of multiple annual awards from various councils and memberships in the industry, including The Pool and Hot Tub Council of Canada, Landscape Ontario, and APSP.
View All Awards