Eager and excited to get your swimming pool project under way? Whether you're looking for a large new pool with water features and a custom cabana, or if you're looking for a classy renovation to your existing pool, you're going to want to make sure you align with a contractor who has the expertise and experience to get the job done right and quickly.
But what should you look for in a swimming pool contractor? How can you tell who is professional and can work with your best interests in mind?
Here's a quick list of some of the important things to look for when choosing a pool contractor:
Check Their Portfolio
The surest way to know if someone can produce good work is to see the kind of work they have produced in the past. A detailed and diverse portfolio can set a pool contractor apart from their competitors. Take the time to browse through the pictures that a pool builder has made available on their website.
What Do Their Designs Look Like?
A well established reputable pool company should be able to provide you with a professional design that shows the details of your project to scale. Seeing your vision on a drawing allows you to feel comfortable with the project and what to expect once construction begins. Make sure your pool contractor can show you what their designs typically look like and this will tell you a lot.
Do They Have Experience?
Look at the swimming pool contractor's website to get an idea of how long they have been at work for. Sure, a company in their first year of business could do some great work, but there will probably also be a couple hiccups along the way. If you want a reliable service, you're going to want to find a business that has been around for some time, and can apply a strong system to their work.
What's Their Reputation?
All the experience and expertise in the world won't do much good if the contractor leaves behind a long and steady stream of dissatisfied customers.
With social media and various contractor websites, you have the opportunity to do a bit of sleuthing to see companies have treated their customers in the past. Take the time to get a taste of the general mood surrounding the company online. Outlets such as Homestars, Houzz, and Google are good places to see what clients think of the contractor's work.

Do They Handle Themselves with Professionalism?
It isn't so easy to judge a swimming pool contractor's professional from the outside. Even companies that end up being slow to respond and don't deliver on service promises are usually capable of making a good first impression.
One way to judge a company's professionalism is by looking at their tone and responses on social media. A friendly, easy-going tone in the content is likely to translate into a friendly and easy-going tone in your service representative.


Do they have Certifications or are they part of any Associations?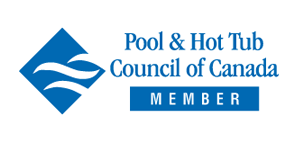 Has the pool contractor taken any time to build on their skill set? Extra certifications and participation in relevant associations can indicate that a swimming pool company is earnest in improving on the quality of their work – and you can reap the benefits of that as a customer. Check if they are a member of the Pool & Hot Tub Council of Canada as any reputable pool contractor should be!
What kind of Awards have they won?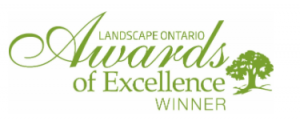 Awards in recognition of excellent workmanship is often a good indicator of a company. The most important and prestigious the award, the better!
Give them a call!
The last test that you can use is to simply give them a call or drop in on their storefront location. Talk to them about the project you have in mind and see if they have creative or interesting ideas and can clearly define the scope of what is involved.
Once you've gone through all these steps, you should be confident that you have found a capable swimming pool contractor that you can trust to work on your new pool!