Custom woodworking from Pool Craft's Stone Craft and Timber Craft can turn a luxury pool yard into an entertainer's paradise.
In addition to landscaping, cabanas, gazebos, and other outdoor structures elevate backyard design through functionality, aesthetic, and convenience.
Pool Craft can help you enhance your outdoor living space, achieving your desired "wow" factor, no matter the season or time of day.
Custom Woodworking Designs
Our Pool Craft team includes award-winning builders, experienced landscapers and skilled tradesmen all ready to build the features that help complete your yard.
We use only the highest quality materials during our construction process and we are equipped to design and build any custom cabana or structure to suit your needs.
Not sure where to start? Here are some upgrades to consider when renovating: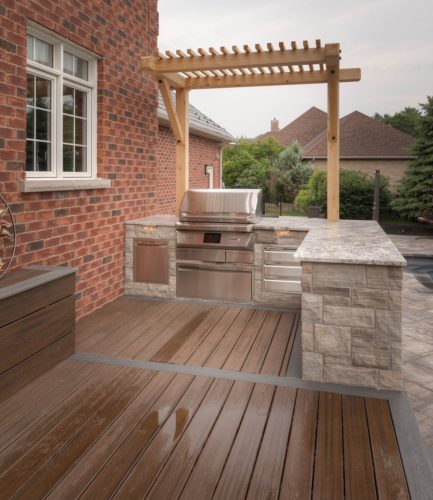 Feature Wall & Privacy Screens
Say goodbye to nosy neighbours. Preserve your peace of mind, and your backyard space, with a custom screen or feature wall that gives you style, shade and privacy.
Our Pool Craft experts can design privacy features so that your space is best utilized by combining the style of your home with its surroundings.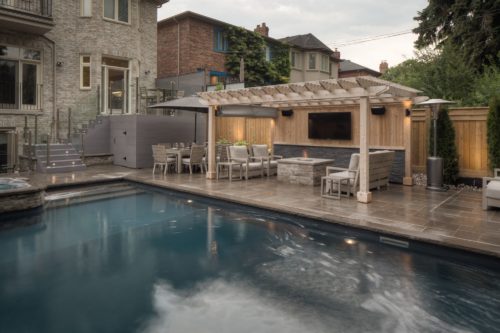 Custom Cabana & Bars
Looking for a way to make better use of your backyard living space or your existing pool and patio area?
Relax and recharge with your loved ones in a luxurious cabana setting that will make you feel like you've got VIP access at a five star resort.
The functionality of an outdoor cabana can vary from a simple change room and storage area, to a complete outdoor entertainment space, bar or outdoor kitchen.
Watch the big game, pour some drinks, and celebrate milestones in style.
Our designers will work with you to deliver exactly the custom woodworking you need.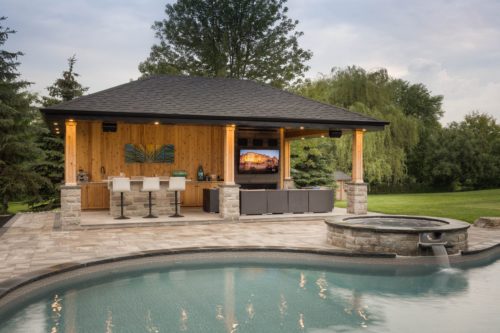 Contact Pool Craft Today
At Pool Craft, our team takes pride in the exquisite craftsmanship that we provide for each and every custom pool cabana or patio structure we build.
After decades in the business, we are confident that we will show you the best way to turn your backyard into your dream outdoor living space.
Contact us today to learn what Pool Craft's Stone Craft and Timber Craft can offer!