Your backyard is an extension of your home, and your home is where you build your memories, your family, and your life. Therefore, a backyard is never simply a backyard, it's a place to make your own. It's a place to create, to grow, to design, to play, to relax, and to enjoy life's greatest pleasures.
To unlock the full value of your backyard dream space, we've taken a look at some of the most essential elements every landscape-lover and outdoor-entertainer should consider when thinking about designing a yard to call home.
Consider Custom Designs
Want to avoid cookie-cutter replicas? We get it.
Our team of expert designers consider all the unique variables that become the blueprint for your project. Once our initial design is complete, we'll present you with our layout concept, ask for your feedback, and begin quoting your final design.
At Pool Craft, we are also able to design and build any custom design cabana or structure to suit your needs. These can include additional features such as a washroom or change room, bar, fireplace, and beyond.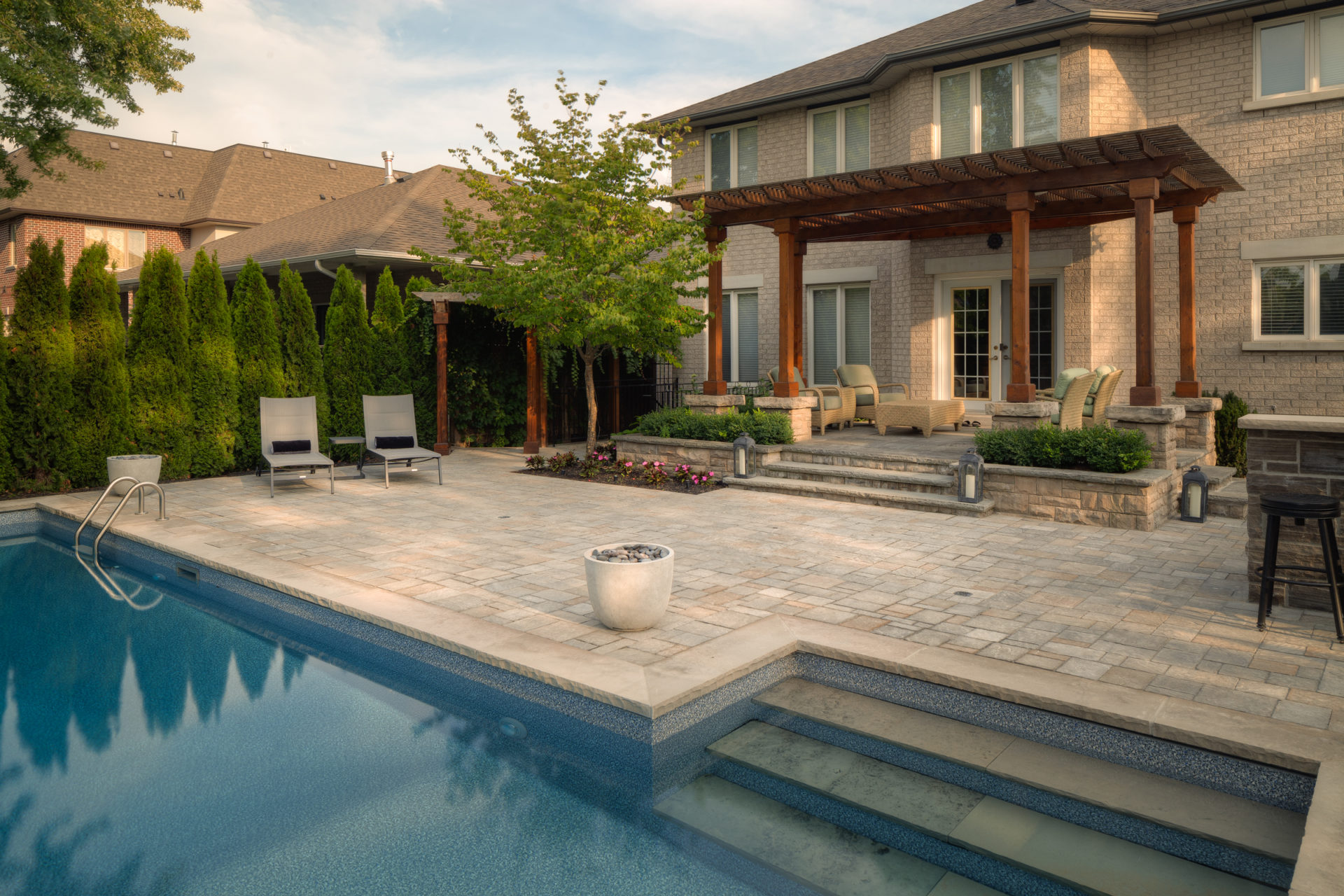 Pool Perfection
One of the most transformative elements you can add to your yard is a stunning Pool Craft pool. With designs that are elegant or family-friendly, there's something for everyone. Explore our options for landscaping, pool liners, waterfalls, and more.
Spill Over Spas
Looking for a spill over spa you can enjoy all year? We can help with that too. Beautifully designed and built, your spill over spa will be the ideal spot for recharging after a long day, or for simply enjoying the quiet and peace of your backyard.
Grab a drink and hop on in!
Cabanas & Woodworking
Cabanas, gazebos, and other outdoor structures are a great addition to any pool or backyard space. The functionality of your structure can vary from simple storage spaces to a complete outdoor entertainment lounge area. The choice is yours!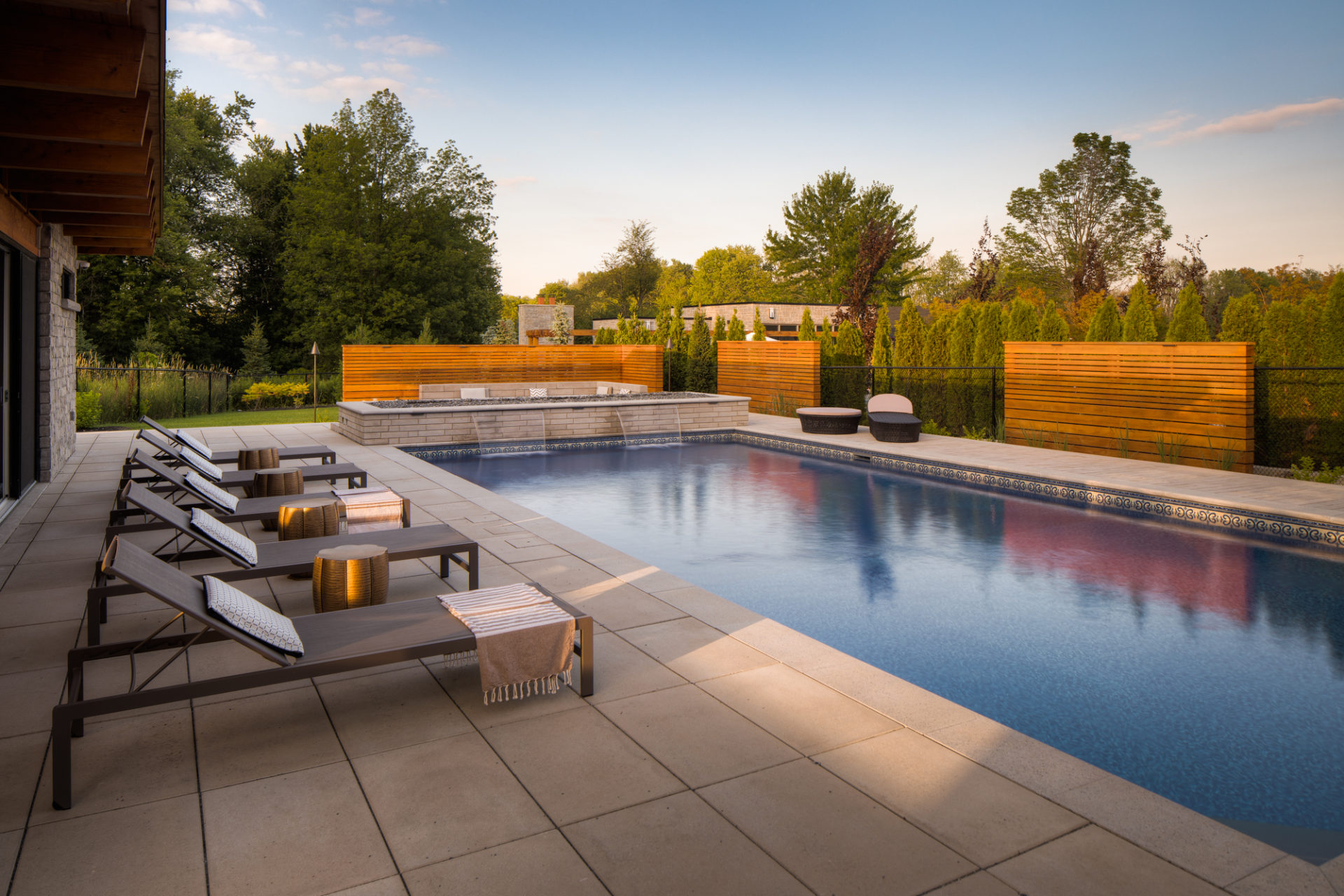 Decks & Patios
Flagstone and Natural stone can be used in all aspects of your backyard deck and patio design. From your water features, pool coping, steps, and retaining walls, the unique colours, grain, texture and absolute beauty of natural stone will dazzle all of your guests for years to come.
Highlight With Pool & Garden Lighting
LED lighting systems installed in and around your pool can transform the aesthetic of your backyard throughout the evening. With spectacular water features, a stunning deck, and comfortable sitting areas, landscape lighting can create the perfect relaxing or romantic atmosphere.
Water Features
There's nothing quite as soothing as the rush of a waterfall trickling in your yard. Choose from a variety of beautiful water feature designs to find the right fit for your tranquil backyard pool. From waterfalls to water slides, we can help you to find one that's perfect for you.
What's Your Backyard Vision?
Are you ready to begin designing the backyard you've always dreamed of? At Pool Craft, we pride ourselves on our quick response time and are happy to answer your questions.
Get started!
905.884.2720