Pool Shape
Rectangle
Pool Size
Larger than 16x32
Project Cost
$300,000 or More
Coping
Rinox Oka Beige 16"
Patio
Rinox Oka Beige 3XL
Liner Pattern
Blue Beach Pebble
What's Included
18 x 34 rectangle pool
18′ wide steel vinyl over steps and an automatic pool cover
Precast coping and pavers laid in a 45/diamond pattern
Two custom pool house structures and a custom marble gas fire pit
Custom composite deck complete with marble outdoor kitchen, custom marble fireplace/TV accent wall and an outdoor shower
The deck is waterproofed with lighting and an outdoor sound system
Planting, irrigation and landscape lighting throughout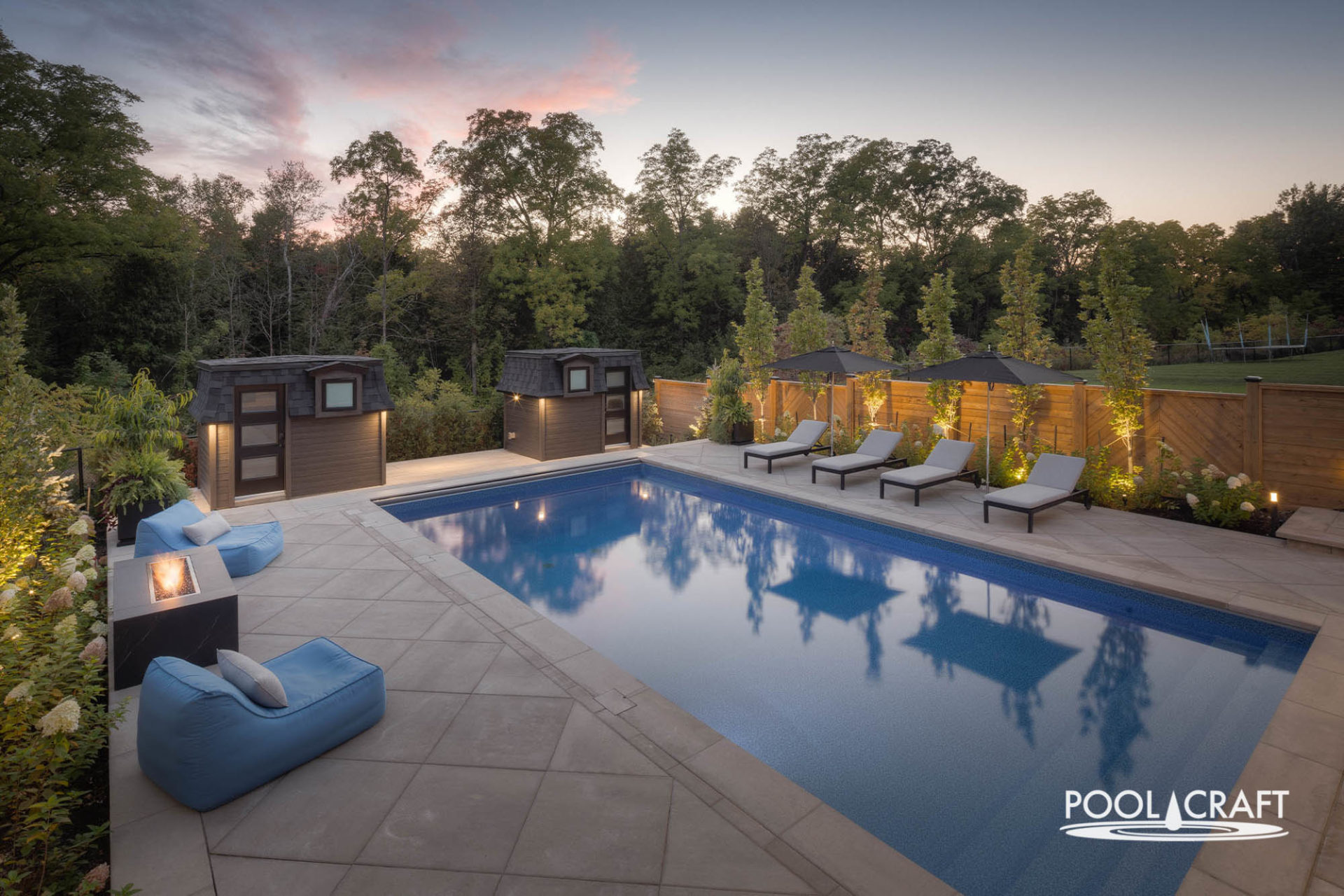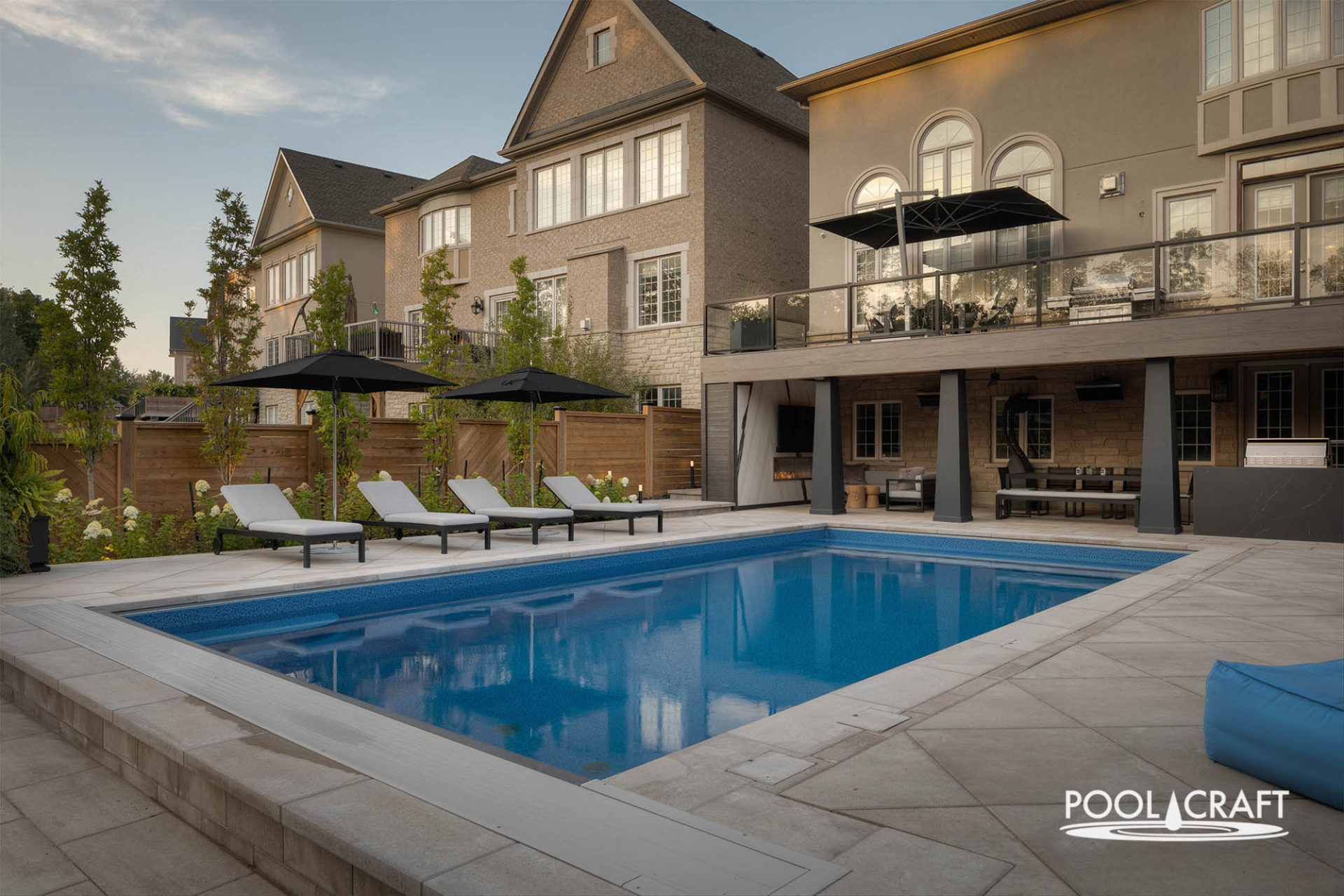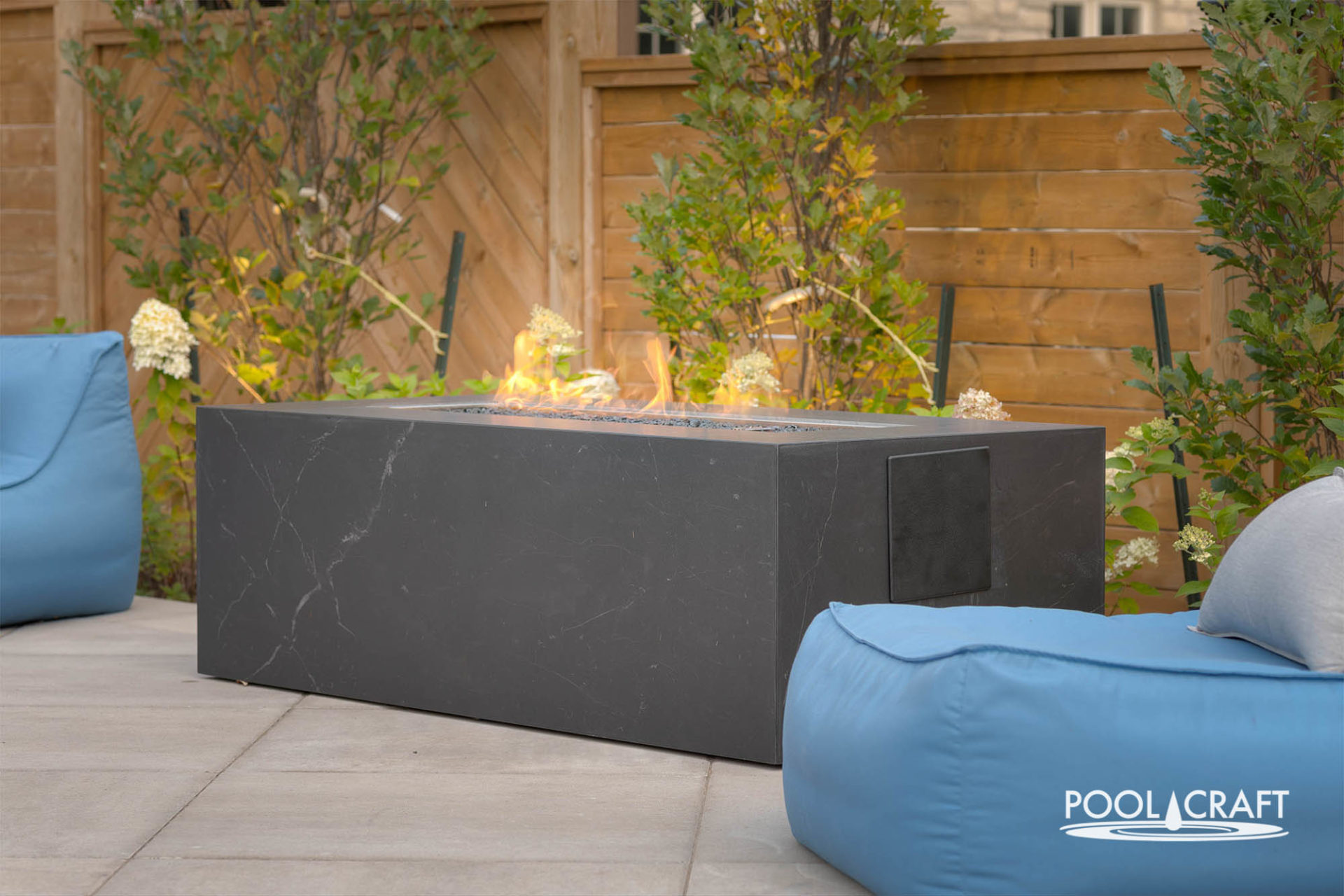 From start to finish Pool Craft was knowledgable, professional and extremely easy to work with. From our first meeting with Rick, we knew we were in good hands. Our project was large in scale yet ran smoothly and Pool Craft was always upfront and honest. Numerous individuals worked diligently towards the completion of our backyard oasis but it was the hard work of Chris K and Curtis (Stone Craft) that really made our dream backyard come to fruition. Jessica was a pleasure, as she really helped facilitate all the final details upon completion of the project. The whole Pool Craft team takes immense pride in their work and it shows. We are thrilled with the finished results and our experience with Pool Craft has been a positive one. We will continue to work with Pool Craft for all our service needs. Thank you to the Pool Craft team for transforming our backyard, turning our vision into reality.
Tina Spataro