Backyard projects sold out across the country in 2021 and 2022 as homeowners invested in stay-at-
home areas to entertain. An outdoor space suitable to spend time with friends and family became a
necessity. Backyards became the new school playgrounds, restaurants, and movie theatres.
We hosted gatherings in driveways and garages were transformed into living rooms. We adapted! We are Canadian after all; outdoor entertaining has always been a part of our culture.

Here are 3 reasons why we think pool ownership and backyard improvements will continue to ride the
momentum of worthy investments.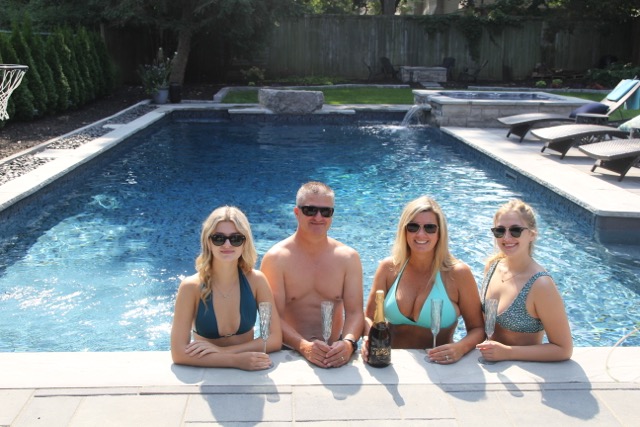 The Family

No matter their age, spending time with your kids and keeping them active is a parental goal. So is
ensuring the little ones become strong, safe swimmers. Two birds one stone??
Providing a place for kids to confidently practice this very important life skill is wonderful. As they grow, having a pool gives them somewhere to hangout with their friends. Everyone remembers the homes that had pools when they were growing up – it's where you always wanted to be! The last summer of high school can be spent poolside.
What a great opportunity to get to know the nucleus of teenagers' lives, their friends! And as they grow further, moving on to grow families of their own, they come over with their kids!
Win, win, WIN!
Promoting Healthy, Active Lifestyles

Swimming is a low-impact form of exercise, suitable for all ages. We have had clients tell us that having a
pool has changed their lives. The health benefits of being outside and having a built-in form of exercise
can motivate you to improve your lifestyle!
"My wife and I come outside every morning and have our coffee together before work. We've never
taken that time together before." – Jim.
This 2022 Pool Craft client went on to say "We come out here after work and swim and relax. We often eat outside now also. Last year we'd come home and sit on the couch."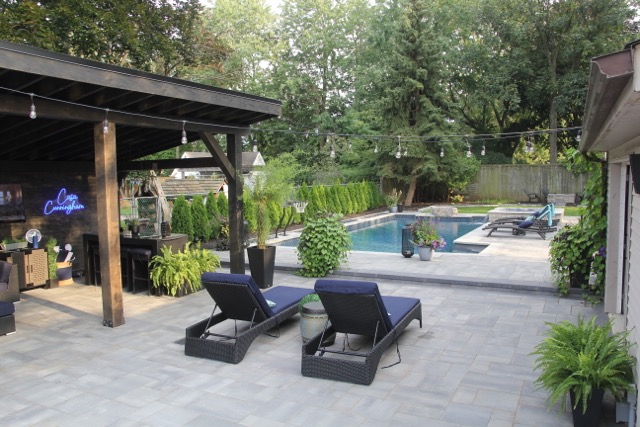 No Additional Real Estate is Required!

We've had a LOT of clients come to us over the last two years saying they decided to stop looking for an
additional property and invest in a pool instead. If you were trying to buy a cottage or recreational space
in the last few years you know why these homeowners changed their tune.
While we'd never say pool ownership is maintenance-free, we will confidently say that it is far less demanding than an additional property. Pool ownership requires light maintenance, water balancing, and usually a stocked bar for all the friends that will come by to help you enjoy the backyard you've created!
With the strong shift back to the great outdoors, homeowners are cultivating an appropriate space
outside, fit for friends and family. Whether you're considering a pool, a structure, or landscaping for
2023, we believe the spaces we create are extensions of our home, investments in our social landscapes.

If you decide to take the plunge into pool ownership, we'd love the opportunity to quote your project or
design.