There's never been a better time to own a residential pool, as families across the globe are looking for safe, summer, activities they can enjoy at home.
That's why our Pool Craft team has been working non-stop the past few months, taking your calls, installing your new pools, and performing maintenance.
There's no doubt about it, summer 2020 has been unlike any other. However, with a little Pool Craft magic, we're honoured to have helped save a number of pandemic summers!
We're so thankful for your continued business and support through the challenges of COVID-19, and are honoured to help you to make the best of summer 2020.
So, while our summer days may be running out, discover some of our top tips for unlocking all of the benefits of your pool and backyard before the fall season hits.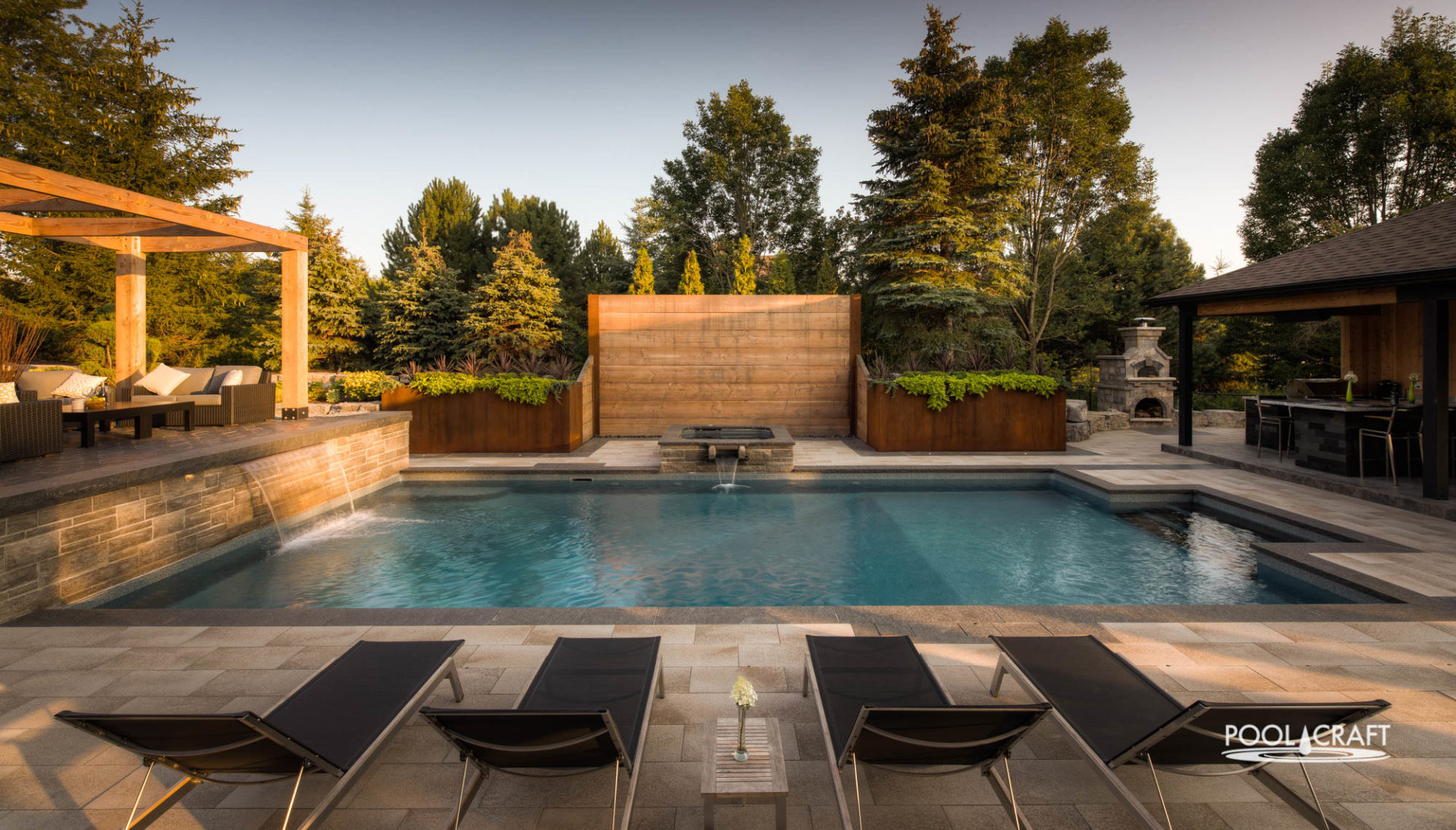 Morning Walk By The Pool 
Start your morning with a light, fresh breakfast, pour your morning coffee, and take some deep breaths while taking a walk around the pool.
Pick some of those fresh tomatoes off the vine, lightly water the plants, and connect with the outdoors before starting your work day. 
Playful Pool Games 
After work, give yourself permission to let loose!
Volleyball and basketball become a whole new sport when played in the water. From belly flop competitions to a casual game of marco polo, a pool opens up the imagination for weekday or weekend fun in the sun.
Pool Photo Sessions
Whether you're Instagram ready with a drink by the pool, your children are learning how to swim, or your backyard is the background for your teen's graduation photos, a pool provides a stunning setting for photo memories.
For those in need of new family photos, set up a tripod and dress in your best. Your casual, pool-side photo will be one to remember!
Pool Floaty Party 
It's BYOF (Bring your own floaty)!
Rally a few friends for a day of relaxation and lounging in the pool. Slick on some sunscreen, grab your latest book, pour a cold drink, and just… float. Ahhhhhh.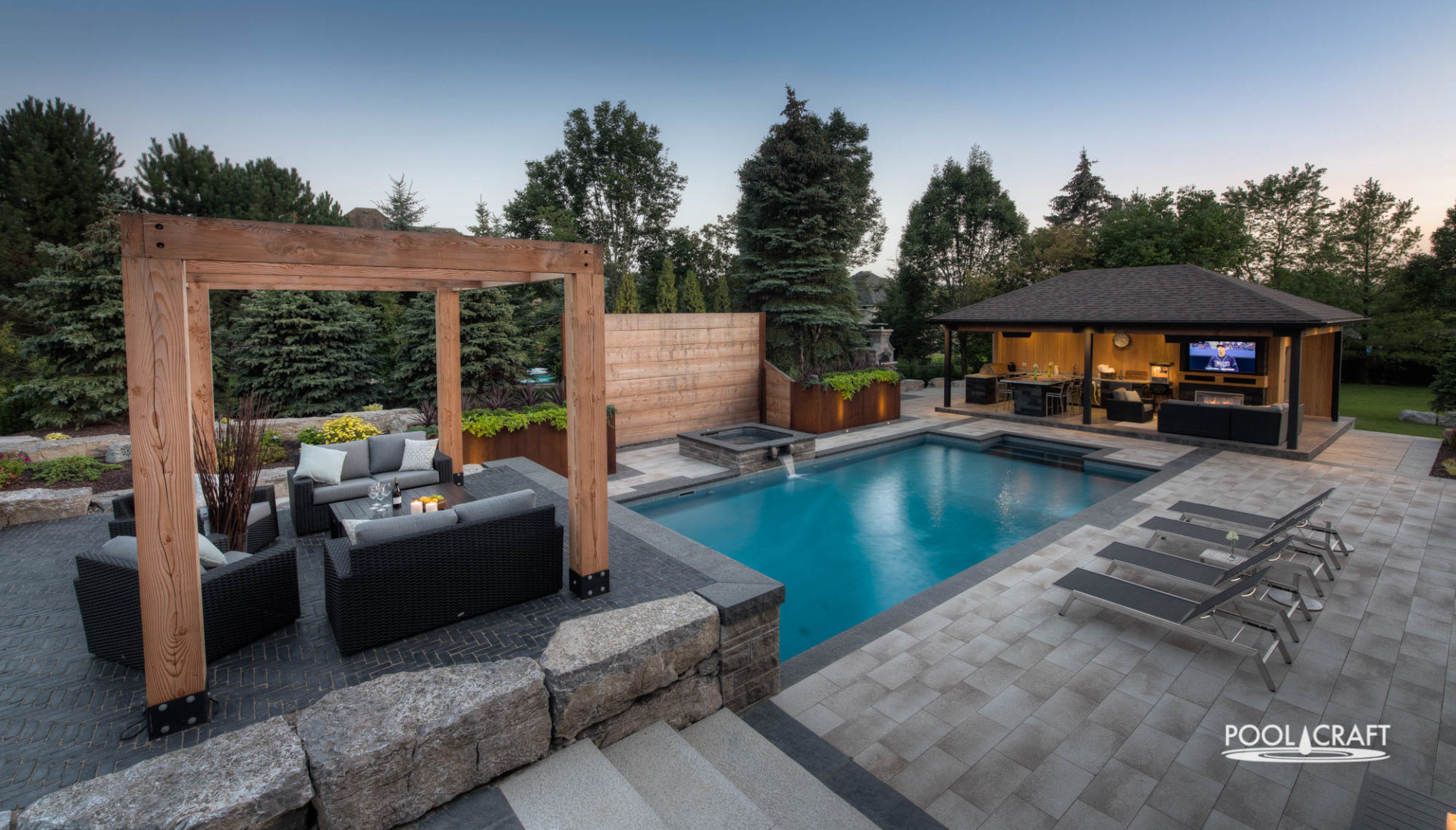 Patio Furniture Picks
As summer winds down, you may start to realize your patio has some wear and tear and needs an upgrade.
The good thing is, many stores will soon start to make room for fall inventory and will be looking to sell the last remaining patio sets of the summer. In other words, you might get an amazing deal on some beautiful new patio furniture for the early fall and next pool-filled summer ahead!
When it comes to your patio stones and deck, call Pool Craft for stunning upgrades and renovations.
Prep Your Pool For Fall 
Get a head start with cleaning your yard, planting bulbs for next spring, doing any pre-fall pool maintenance, and scheduling your pool closing with Pool Craft.
PS. Be sure to look into our incredible pool safety covers.
Dip Your Toes Before Bed 
As your day winds down and you're getting ready for bed, consider taking a quick dip with your toes in the shallow end, or simply sit on the edge and watch the stars.
This summer may not have turned out exactly how you had pictured it, but there's still so much beauty out there to enjoy.
Cheers to the last bit of summer!